Cast polypropylene bags (CPP)
Cast polypropylene bags are widely used as packaging bags for packing bread, pasta, cereals and also nonfood products. CAST bags are used for freezing up to -40°С. Bags with printing are rather popular, where you can find all necessary information and the goods are easy to identify. CAST non-oriented film is used for production of these bags.
Benefits of CAST bags:
Transparency

Glosity

Elasticity

Strength

High sealability

Possibility of printing
Kinds of CPP bags
We produce different kinds of bags:
Ordinary bag;

Bag with bottom gusset;

Bag with perforation (5 mm, 8 mm);

Bags on clips (wicket bag);

Bag with bottom gusset with clips (wicket bag);

Round bottom bag;

Printed bags.
1. Ordinary bag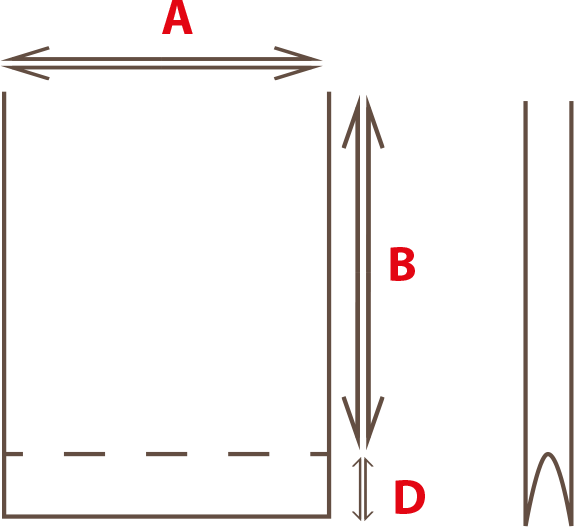 2. Bag with bottom gusset
3. Bag with perforation (5 mm, 8 mm)
4. Bags on clips (wicket bag)
5. Bag with bottom gusset with clips (wicket bag)
6. Round bottom bag
Possible thickness: 20-40 mic
Maximum syse: height 600 mm, width 450 mm
Minimum syse: height 60 mm, width 60 mm
Terms of production: 3-12 days